Quality Policy
We aim:
To partner in software product development and deliver cost effective products on time fulfilling contractual obligations.
Update and improve our systems, procedures and technologies according to the needs and requirements of our internal and external customers.
MARS Telecom Systems is CMMi Level 3 Appraised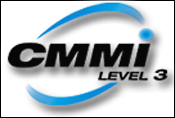 MARS Telecom Systems has been awarded International Organization for Standardization (ISO) 9001:2008 certificate by NQA - UK accredited to UKAS - UK. The award follows an independent audit of MARS Telecom Systems' operations, management and quality systems. With this certification, MARS has demonstrated its ability to provide software product develoment services that meet and exceeds customer requirements.


Scope
The scope of the certification includes "Design, Development, Testing, Delivery and Support of Software Products and Services".
Quality Policy
We are committed to provide our clients effective Software Design and Development services through consistent processes, innovations, improvements thereby exceeding our clients' needs and expectations.